Name: Dr. Marcie Beigel BCBA-D, Ed.D
Title: Family Culture Expert
Head Shot: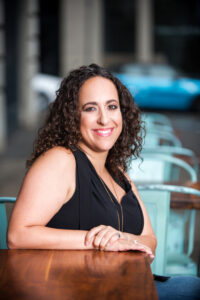 Bio:
Short Bio:
Dr. Marcie is a family culture expert who works with families to shift melt downs to memorable moments and organizations build a bridge between mental health and business.
Longer Bio:
For 25 years, Dr. Marcie has been creating culture change with families, schools, and organizations; sharing her tools and strategies with thousands. She helps families shift from breakdown and disconnection to happy dances and memorable moments. She helps organizations build the bridge between mental health and business. Dr. Marcie believes the best way to create change is through inspiration and experience. This means her work, with both organizations and families is experiential, engaging, and practical because change only matters if it works for you.
Dr. Marcie earned her doctorate from Teachers College, Columbia University and is a Board Certified Behavior Analyst-Doctorate Level. She is the best selling author of Love Your Family Again and Love Your Classroom Again. Love Your Family Again and Again and Again and Again is her new podcast that you can find on your favorite streaming platform. She is based in New York City, though loves to travel to her clients around the world. She has been a guest behavioral expert on national media, including FOX, ABC, and NBC. Sharing her passion for behavior has led her to speak at organizations ranging from individual school districts to the Royal Australian Navy to TEDxNaperville. For more information about her programs and training visit DrMarcie.com.