The Behavior and Beyond Team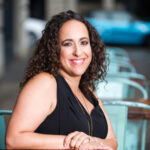 Family Culture Expert/Founder and CEO
For 25 years, Dr. Marcie has been creating culture change with families, schools, and organizations; sharing her tools and strategies with thousands. She helps families shift from breakdown and disconnection to happy dances and memorable moments. She helps organizations build the bridge between mental health and business. 
Dr. Marcie earned her doctorate from Teachers College, Columbia University and is a Board Certified Behavior Analyst-Doctorate Level. She is the best selling author, keynote speaker, and trainer. She works individually with families around the world. She is the founder of Behavior and Beyond, a company dedicated to helping families find more happiness through trauma informed, positive, action-based strategies!
Dr. Marcie also provides crisis support, for communities experiencing disaster and loss. From trainings on understanding grief after a loss, including loss by suicide to critical conversations after world events, to individual work with unaccompanied refugee minors.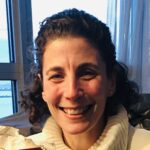 Stacey Manderbach
Educational Expert/Support
For more than 20 years, Stacey has been working directly with children. Originally as a reading specialist in an elementary school, then as a tutor for students who needed extra literacy support. Currently she provides individualized support to students in school. Going with them into their classroom to help them integrate their learning and social experiences.
Stacey is a team player who partners with teachers and administrators to become an active part of any classroom. She coordinates with parents so they understand what is unfolding for their child in the classroom. She also will provide support in homes to help build the bridge between school and family, because she knows that when all adults work together, the child benefits!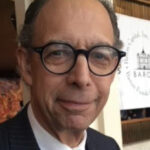 After a successful career on Wall Street, Steve started a business consulting and accounting practice working with a wide range of organizations. He has his MBA from New York University and is a CFA. Steve joined the Behavior and Beyond team to make sure the operations run efficiently. His magic with numbers and regulations ensures that you get the invoices you need and any questions about billing answered.
Yes, he is Dr. Marcie's father.