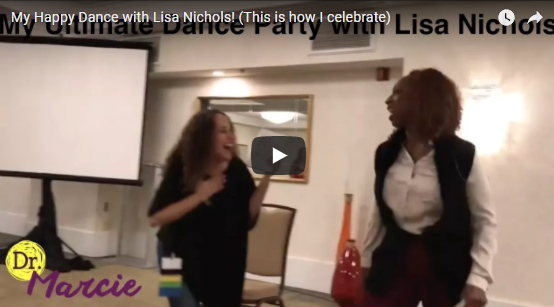 Dr. Marcie's Ultimate Happy Dance with Lisa Nichols
You have heard me talk about doing a Happy Dance to celebrate your child's accomplishments. Taking steps to celebrate is critical. Last week, my new book, Love Your Family Again was released and became a number one best seller!!
I was in a training with Lisa Nichols, learning how to make an even bigger impact on the world. When she created a space for my ultimate happy dance!! She also spoke about the impact of Love Your Family Again can have in the world. I am so touched by her encouragement, enthusiasm and vision.
How you celebrate the steps you take, is just as important as the work you put into each step! This was a fantastic celebration!!