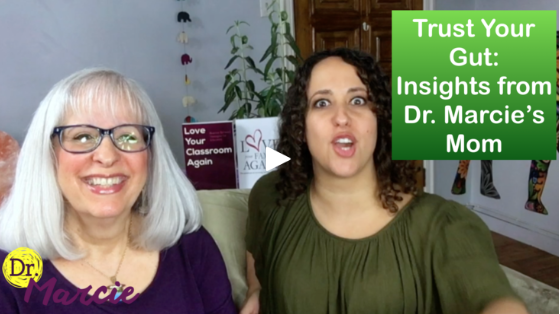 Follow Your Gut: Insights from Dr. Marcie's Mom
Happy Mothers Day! How was your Mothers Day? Did your kids make you breakfast in bed? Did you have some time alone to have a cup of coffee and read a book? Did you get handmade cards from your kids that you will treasure?
My mom has been one of my biggest cheerleaders and I love celebrating her. As you can imagine, I don't wait until Mothers Day to celebrate her. I find as many reasons as I can to celebrate her!
This year, before we went out for Mothers Day brunch…it is my substitute for making her breakfast in bed…I asked if she would share her parenting insights. After years of watching my videos, she is thrilled to be the star of one of them.
Here is me and my mom chatting about parenting!
Don't we look alike?