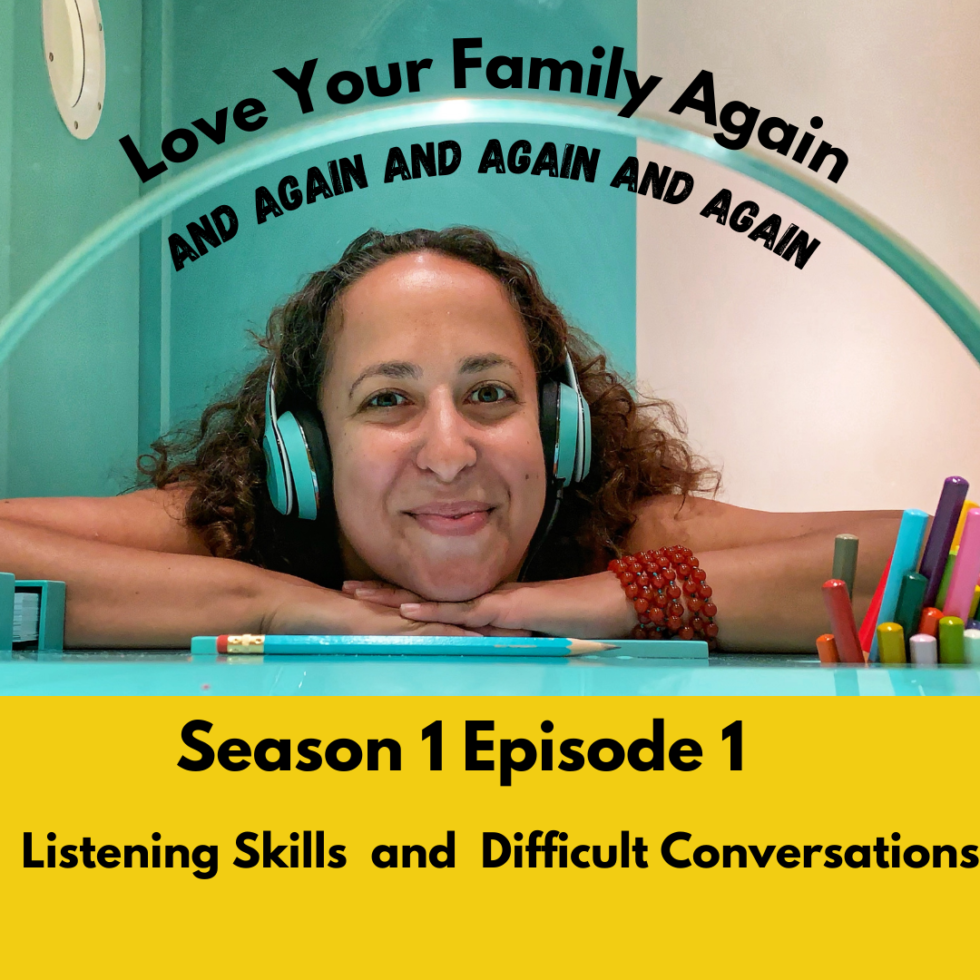 Listening Skills and Difficult Conversations as a Single Mom with her Daughter. Podcast Episode 1
Episode 1 of Season 1 of Love Your Family Again and Again and Again and Again – Dr. Marcie's new podcast.
Subscribe at DrMarcie.com/podcast for the latest episodes.
Go to DrMarcie.com/podcastguest to be a guest on a future episode.
Visit DrMarcie.com/contact to connect directly with Dr. Marcie and her team.
Lala is a single mom with sole custody of her 7 year old daughter Valencia. They have a great time together but sometimes V does not listen. She actually tells her mom that she is tuning her out. When are kids tell us what's happening, we need to listen. If Lala keeps difficult conversations shorter, V will probably listen better. Using fewer questions will also help get higher engagement when they are engaged in these difficult conversations. During challenging conversations, V sometimes has reactions that Lala is surprised by and worries about. Kids will have a range of emotions and it's ok if they respond in a different way than you expect. Let them process in their own time and come to you with questions when they are ready.
Difficult topics aren't a one and done conversation. Don't feel rushed to get everything in at once. Lala does this and it leads to Valencia tuning her out. Instead, have lots of short conversations, maybe once a week. Slow and steady you will cover all you want to cover!