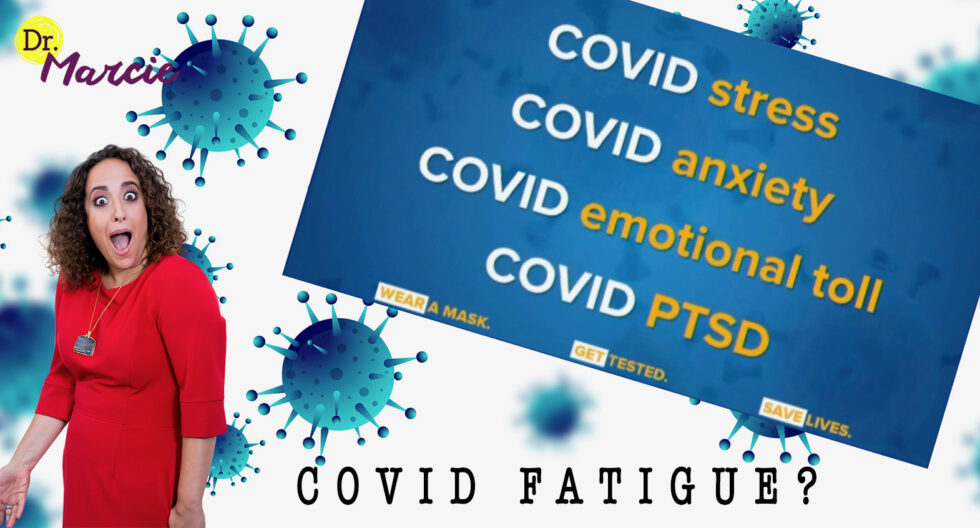 COVID Fatigue: Facing this with your family
Governor Cuomo opened the conversation about COVID Fatigue – Dr. Marcie shares more with PIX 11
This pandemic is lasting longer than most expected. With the extended time comes additional risk factors. These risks are to our mental health, along side our physical health.
The changes to our routines for work and school, the isolation, the additional stress of caring for loved ones who have been sick all take a tool on our system. This, for many, can be classified as COVID fatigue. The wear of living during COVID.
PIX 11 interviewed Dr. Marcie after Governor Cuomo mentioned it during a press conference. He shared that he is concerned for members of his own family because he can see the heaviness in the face and the shift in their outlook.
COVID fatigue may lead people to make reckless choices. Opting to see friends because they are tired of being home or going to a gathering because they miss the energy of the group. Please notice if this is where your decisions are coming from. Take the actions that feel safe for your physical and mental health.
It is critical that we take care of both at this time. Finding ways to connect with loved ones that keeps us all physically safe. Using active coping skills to protect our mental health and emotional well being, such as going for walks in nature and paying attention to our sleep. Small acts like drinking enough water and journaling for 5 minutes can have a big impact on our well being.
Looking for more ways to take care of yourself and your family? Click here!
Ideas into Action:
What steps will you put in place to take care of your mental health?
What will you do to take care of the mental health of those around you?