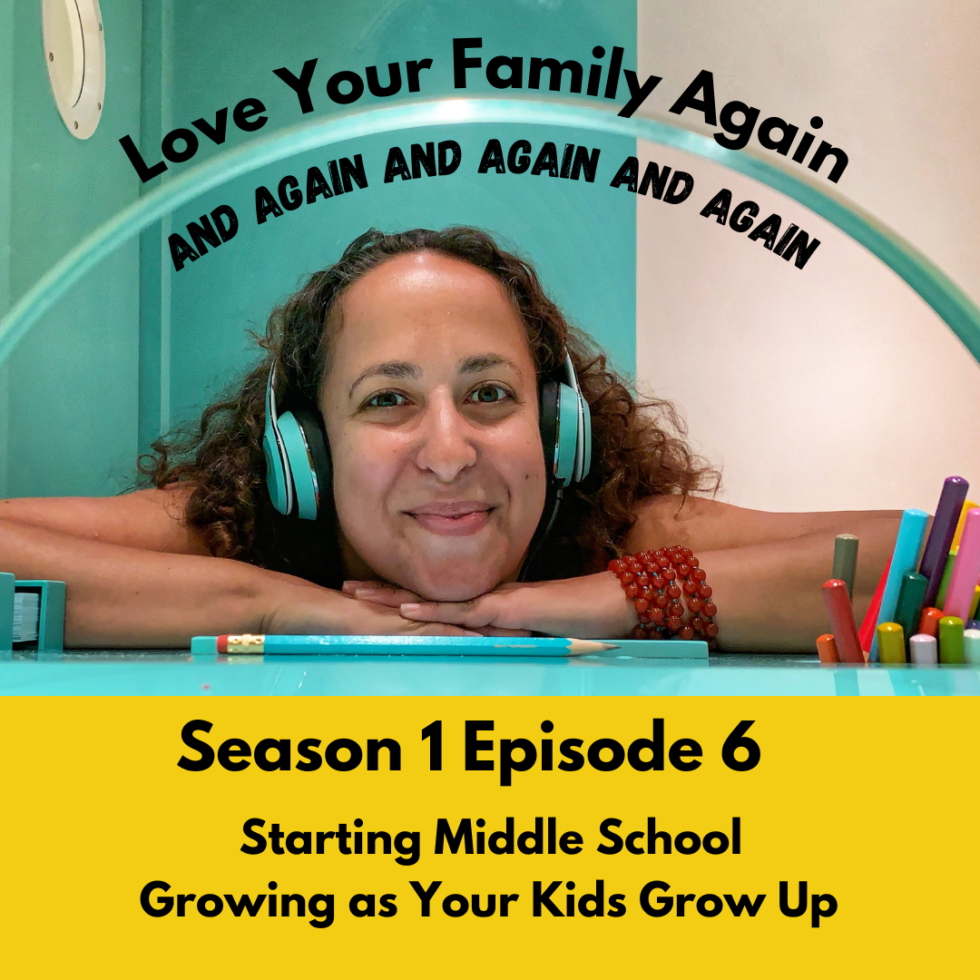 Starting Middle School – Growing as Your Kids Grow Up. Podcast Episode 6
Episode 6 of Season 1 of Love Your Family Again and Again and Again and Again – Dr. Marcie's new podcast.
Subscribe at https://drmarcie.com/podcast/ for the latest episodes.
Go to https://drmarcie.com/podcastguest/ to be a guest on a future episode.
Visit https://drmarcie.com/contact/ to connect directly with Dr. Marcie and her team.
Matt is a stay at home dad with two daughters. His older daughter, Emily is a tween who entered middle school this year. Matt wanted to talk about the shift that happened hitting middle school and some of the behavior hoops he has been jumping through. He shared how leading up to middle school his daughter was expressing anxiety about school, yet after just a few days she was excited about new friends and new experiences. As a dad he is finding his footing with his daughter making plans with new friends, whose parents he does not know yet. Does he let her go out of town with a friend and her family to see a concert? How does he know when it is right. The second big challenge we talked about was his daughter's boyfriend. Yes, he was not ready for her to be dating and she is. The good news is that it is innocent, they play video games and text. The idea of holding hands is something she says she is not ready yet. So, this is a great opportunity for Matt to create open communication with his daughter, to have the comfortable conversations and show her that she can ask her and her mom anything. There are so many things that Matt is already doing great in his parenting and it was a delight to add a few new tools to his toolkit!