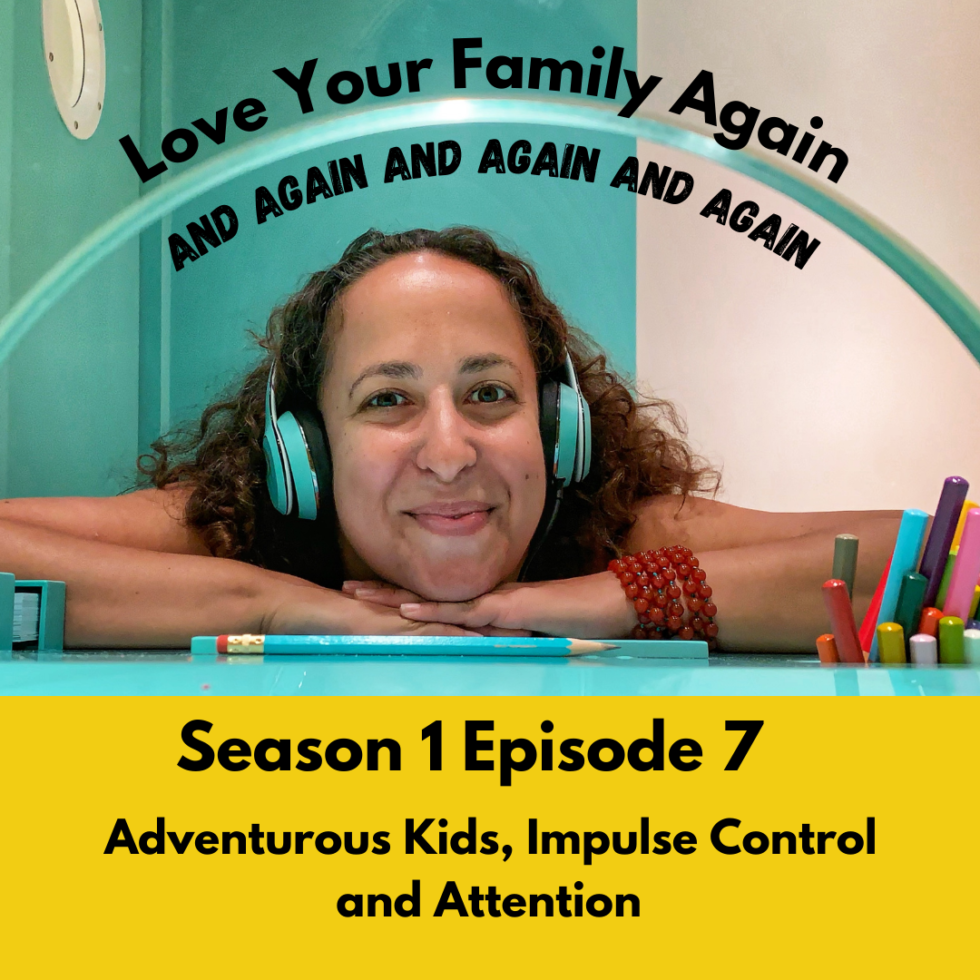 Adventurous Kids, Impulse Control, and Attention. Podcast Episode 7
Episode 7 of Season 1 of Love Your Family Again and Again and Again and Again – Dr. Marcie's new podcast.
Subscribe at https://drmarcie.com/podcast/ for the latest episodes.
Go to https://drmarcie.com/podcastguest/ to be a guest on a future episode.
Visit https://drmarcie.com/contact/ to connect directly with Dr. Marcie and her team.
Sarah and Chris have two boys, RJ and CJ – RJ is almost 3 and CJ is almost 1. They have lots of fun as a family with outdoor adventures, which helps RJ because he has lots of energy. Though sometimes his energy leads to behaviors like running away when outside or dumping an entire box of cereal out on purpose. We talk about how he may be looking for a big reaction when he does these things, so how to create consequences without giving lots of attention. We also talked about how to teach him to be responsible with his body, allowing him to explore and keeping him safe. In the busy moments of life, it can be easy to forget that he needs to learn to stay with his mom or dad outside, yet that is the solution. We talked about ways to think about the long term impact of responses, so that RJ learns how to get the reactions he wants for good behavior!