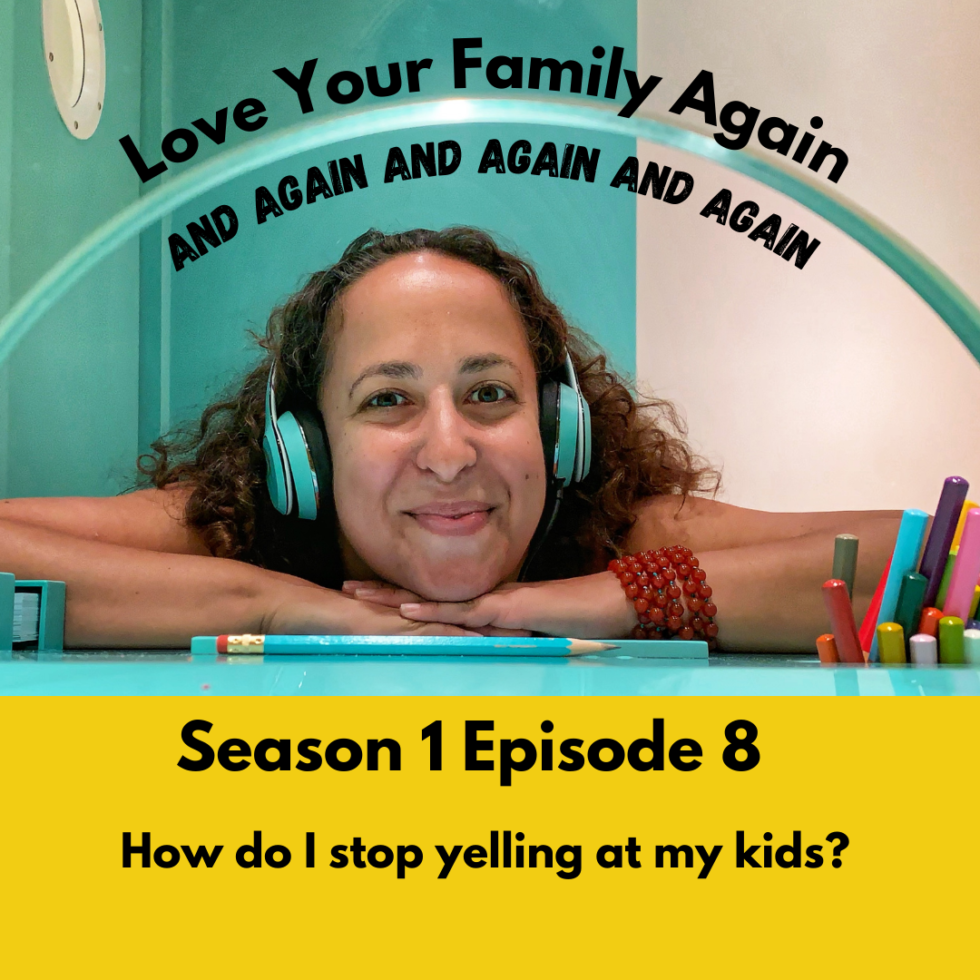 How do I stop yelling at my kids? They both are diagnosed with Autism. Podcast Episode 8
Episode 8 of Season 1 of Love Your Family Again and Again and Again and Again – Dr. Marcie's new podcast.
Subscribe at https://drmarcie.com/podcast/ for the latest episodes.
Go to https://drmarcie.com/podcastguest/ to be a guest on a future episode.
Visit https://drmarcie.com/contact/ to connect directly with Dr. Marcie and her team.
Jess and her wife have two wonderful children. Both of her children have a diagnosis of Autism Spectrum Disorder. As a family they use many tools to help the days go smoothly and help keep everyone on track. Jess wanted to know, how can she stop herself from yelling at her kids. She finds that when frustrating moments hit, her volume increases. Not only would she like to be a parent who does not yell, she also finds that her behaviors makes it harder for her eldest to stay on task. Her eldest, A, finds it hard any time she perceives she is being yelled at. We talked about ways to address moments when Jess is actually yelling, as well as, how to navigate moments when A feels like she is being yelled at.