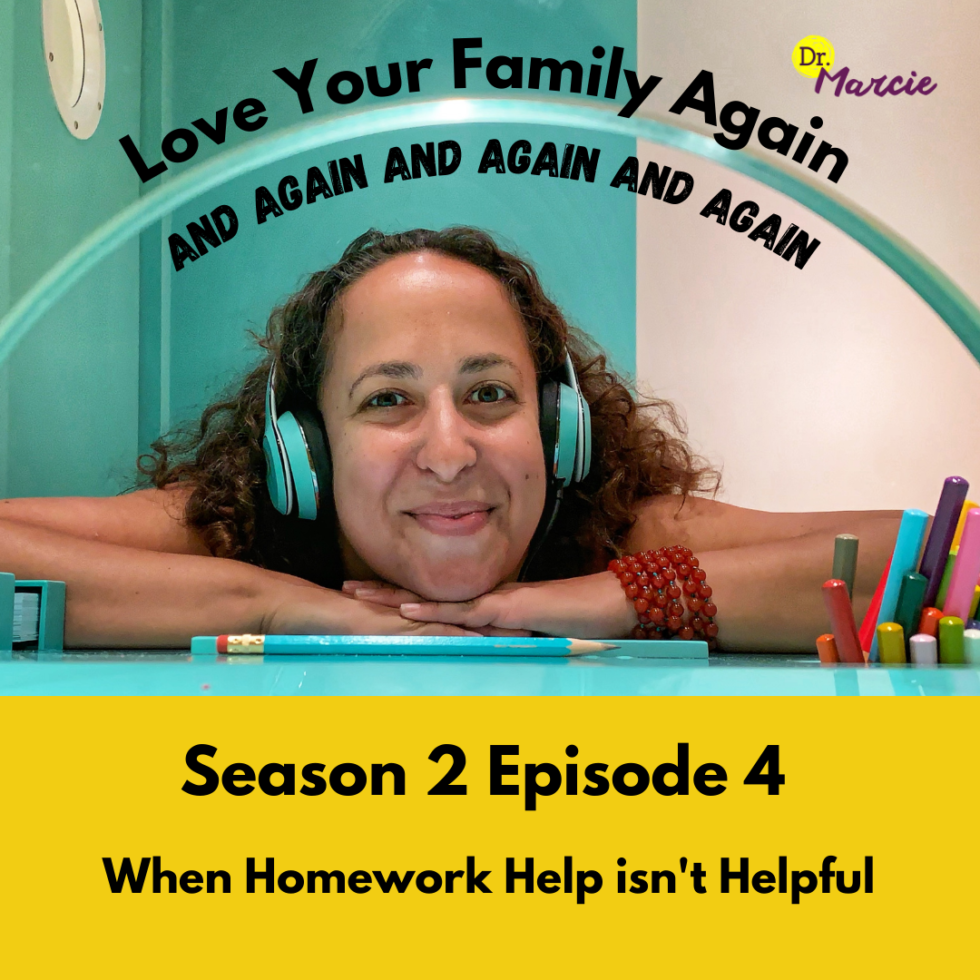 Homework help that actually helps  – Podcast Episode 4 of Season 2
Mary Ann lives with her husband Jeff and 12 year old son Carter. They love spending time together just hanging out, especially in the summer around the pool. As a full time working mom, Mary Ann found that the lockdown from COVID allowed her more time with her son, something that she is grateful for. She, like most parents, starting doing more for him in an effort to make a really hard moment in time easier. This moment in time lasted 18 months. In order to make space for this additional parenting and life demands, Mary Ann stopped taking time for herself. Three years later she is still finding her way back – building independence for her son and scheduling self care practices for herself.
For her son, Mary Ann continues to help her son each night with his homework. He is in 6th grade and independent in so many ways, but not with homework. We talked about the difference between this being something he needs and something he wants. Seems like he is able cognitively to do his homework himself, just likes have the emotional support. So, Dr. Marcie encouraged Mary Ann to think about how she can emotionally support Carter while stepping back from supporting his actual work. This could be sitting with him while he does his work and reading a book (being present, not engaged) or having him do homework in the kitchen while she cooks dinner (near by and doing other needed tasks). Talking to him about this switch will help them both remember that he is capable and ready for this next step.
As for her self care, that is something Mary Ann is working to bring back in. She revealed that she feels like it needs to be her doing all the parenting, even though her husband is more than capable and willing. This belief is stopping her from asking for help and taking time to take care of herself. Self care will make her a better parent and model for her son what it is like to prioritize yourself. It will teach him not just to take care of others but to take care of himself as well. It is a valuable lesson for them both! Mary Ann is taking small steps on her self care journey by journaling a few minutes a day and exploring new practices that help her stay grounded and organized.
If you liked this episode, you may also enjoy Season 1, Episode 3. Listen to Dr. Marcie talk with another mom about perfectionism
Subscribe at https://drmarcie.com/podcast/ for the latest episodes.
Go to https://drmarcie.com/podcastguest/ to be a guest on a future episode.
Visit https://drmarcie.com/contact/ to connect directly with Dr. Marcie and her team.