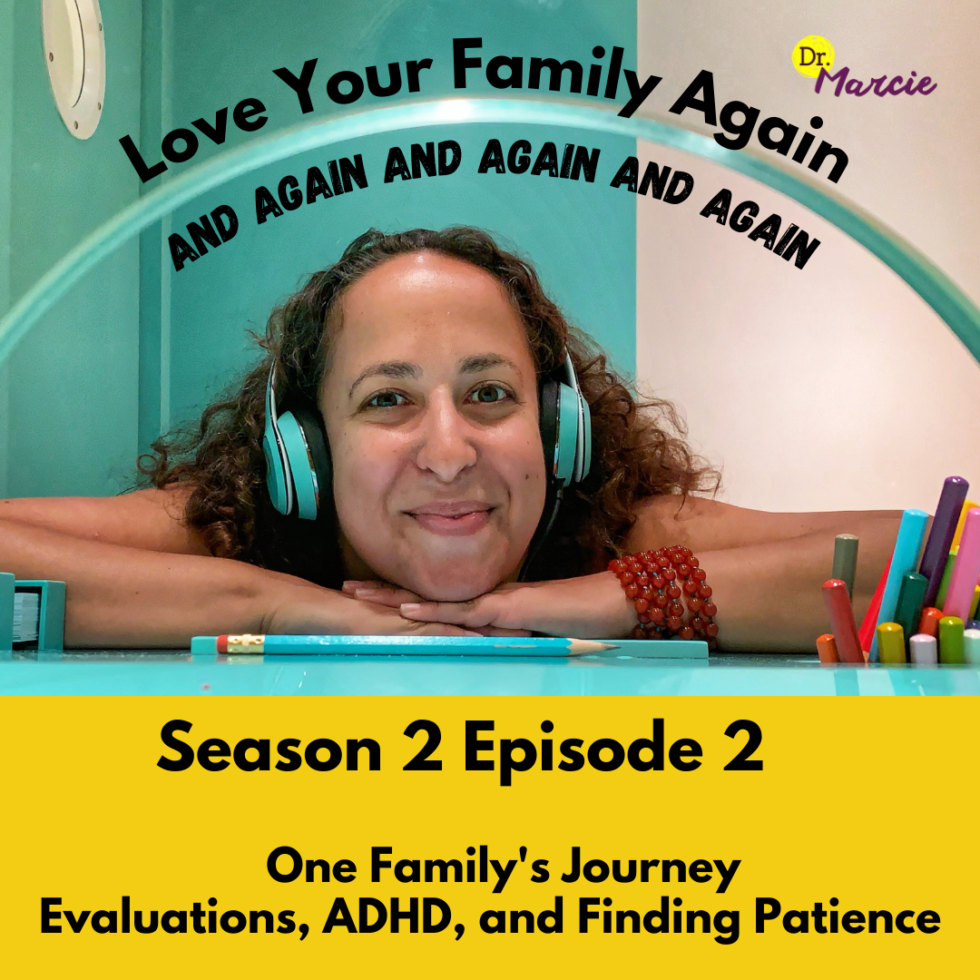 One Family's Journey: Evaluation, ADHD, and Finding Patience – Podcast Episode 2 of Season 2
Kat Ruiz is the mother of two children. Her son Sebastian just turned 13 years old and her daughter Nina is 9 years old. Sebastian has always been an energetic child and when he was in 4th grade, he was diagnosed with ADHD. Then the pandemic hit. Kat shares her journey as she, her husband and 2 kids left New York City and ultimately relocated to their home in Montauk.
We talked about what parenting was like before his evaluation and the stigma of having a 'bad kid'. We talked about the privilege of being able to get a private evaluation and understanding what was happening for her son. We talked about positive impact of therapy and medication. Kat shared how she learned, through going to therapy with her son, that his behavior is not personal.
A sentiment that Dr. Marcie often shares behavior is communication of a need, it's not personal. Parenting is a journey and one of the big themes throughout the conversation is that parents are part of the solution and have to be active in the process of change. Kat has been growing and learning with her son through this journey and sees the positive impact is has made. One small step at a time, they keep moving forward.
If you connected with Kat's story and want to learn about the wellness work she does in the world, you can find her on instagram @KatRuizWellness
If you enjoyed this episode, you might want to check out Season 1 Episode 8 and listen to another mother share her journey with special needs.

Subscribe at https://drmarcie.com/podcast/ for the latest episodes.
Go to https://drmarcie.com/podcastguest/ to be a guest on a future episode.
Visit https://drmarcie.com/contact/ to connect directly with Dr. Marcie and her team.