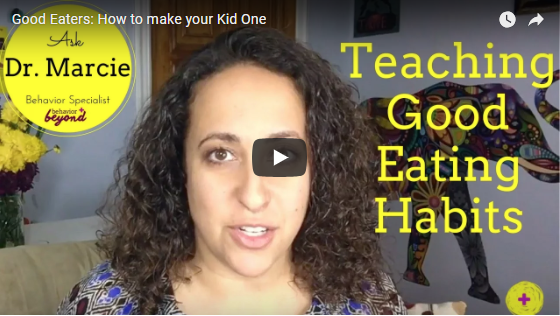 How to Instill Good Eating Habits in Your Kids
Cinco de Mayo is just a few days away. How are you planning on celebrating?
I never miss this chance to drink sangria and catch up with friends. This year I have a friend who is having a party. I'm bringing guacamole because I am in love (!) with avocados.
Luckily for me, drinking pitchers of Sangria and eating buckets of guacamole is not an everyday occurrence. That would not bode well for my health and well being. My take on it is that if you know the rules then you can make exceptions.
This is something to teach our small beings. The May Dr. Marcie Ask Me Anything is about good food habits with your small ones.
Click below to find out how!
Insight Into Action!
Parents: What is one way you can improve your child's eating habits?
Teachers: How can you talk about healthy eating in your classroom?
With a little help we can all grow. If a special person in your life can use this information, then please forward this blog.
For more helpful behavior information delivered straight to your inbox every Tuesday, sign up below.